If you are a business, be it a start-up, a legacy enterprise, or a mid-sized firm you must have had at least one discussion about having an app for your business. A Recent study by Technavio predicts mobile apps market size is poised to grow by USD 164.5 B during 2019-2023. The mobile app has a profound impact on your business – engaging with your consumers, coordination with the internal team, the digital transformation of the business.
To say mobile apps are the future to this smartphone-dependent world will be saying the very least. Let's talk numbers – As per the first quarter of 2020, Android users had access to 2.56 million apps, thereby making Google Play the largest app store with the most number of available apps. Apple's App Store was the second-largest with almost 1.85 million available apps for iOS for consumers to choose from.
That said, businesses now, no matter what size they are or what industry they function in, are brainstorming potential app development ideas. While it may seem like hitting on that idea is enough to kickstart the process, we have to stop you to tell you it is not.
Cracking the idea really is the foundation to move forward, but it is even more important to work on a business plan for your mobile app that gives a proper structure to your app idea. Merely having a brilliant app idea you want to execute is not enough, thereby making a business plan important. Not to feel overwhelmed, we got you covered.
Your mobile app business plan starts with your idea and go on to analyzing and understanding the size of the target user base, your target audience, customer acquisition cost, business model, unique value proposition, budgeting, marketing, funding, swot analysis, etc. Let's get started-
First things first; The App idea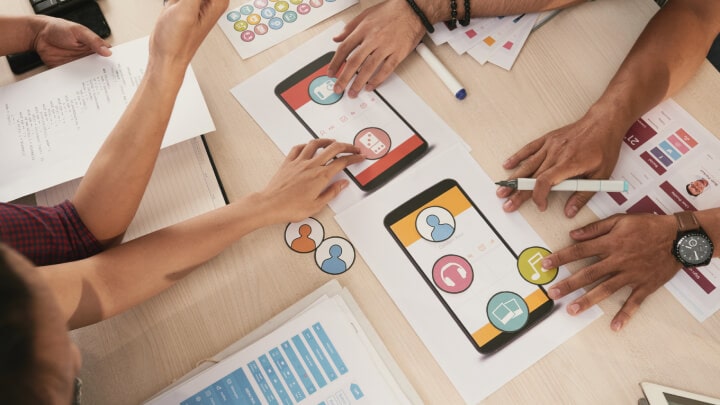 Brainstorm
Your idea really is the foundation of your entire mobile application. So it is of utmost importance to ensure your idea is solid and well thought off. The key- brainstorm, brainstorm, brainstorm, and brainstorm with your entire team out.
The best idea here would be to have people from various fields to provide ideas and insights so that your app is well suited to hit the market. Every fresh set of eyes that views the app will provide valuable feedback and insights into the better development of the idea in turn resulting in better development of the app.
Identification of the gap
Once your brainstorming is done, and your app idea is solid, it is imperative to identify the gap you are trying to fill in the market with your mobile app. Chances are, your app will provide a solution to a problem that exists. It is important to identify where exactly your app will fit, in order for it to be successful.
Unique Value Proposition (USP)
Your app may be the first of its kind to be ever developed, or it might be entering a market with some competition. Either way, it is important to understand and establish the USP of your app. You must have a clear answer to what will be the factor that will make your app stand out from the rest, thereby clearly establishing your USP.
The market

Market Analysis
Once your idea is ready, it is essential to undertake market research to draw a comprehensive analysis of the market size. This analysis is conducted to understand every aspect of the market you are entering into- from a competition point of view to consumer behavior.
Similar idea or existing competition
It is a good habit to research competitor apps. This research is merely conducted to understand what went right or wrong with that particular app. Understanding this will help you in not repeating the same mistakes.
Market data and advertising analytics platforms such as App Annie and Sensor Tower also help in analyzing the market size and the competitors you are up against.
Google Play Store & Apple App store
Your market analysis also needs to be done by collecting and understanding data from apple and android app stores. Analyzing this data helps in understanding the size of the market, kind of apps that feature in paid and free versions. It also helps in trying out both free and paid apps, to differentiate b/w what makes the paid ones different.
Data from app stores also help in understanding reviews and knowing what people like and/or dislike or essentially the overall perception of an app. Often you can get valuable insights and unfulfilled gaps from the user comments of the existing apps.
Market Size
The market size will be determined as the last step of your market analysis, to understand how big your potential market is. This helps in understanding the potential of your app startup.
The Target Group ( TG)

Identify your exact TG
Self-explanatory but the next step is to identify your exact target audience and define it. Your defined TG also helps you with the UX and UI elements of your app, basis what the audience preferences can be ascertained.
This can sometimes also impact the platform you choose to launch your app, for instance, if the majority of your TG is Android or Apple user, then it will make sense for you to launch your app on Android first and vice versa.
Analysis of your TGs preferences; likes and dislikes
Post identification of your TG, it becomes natural to understand their likes and dislikes, because this is crucial for various aspects of the app development process- such as the user interface. This will also come handy when you work on your marketing strategy.
The app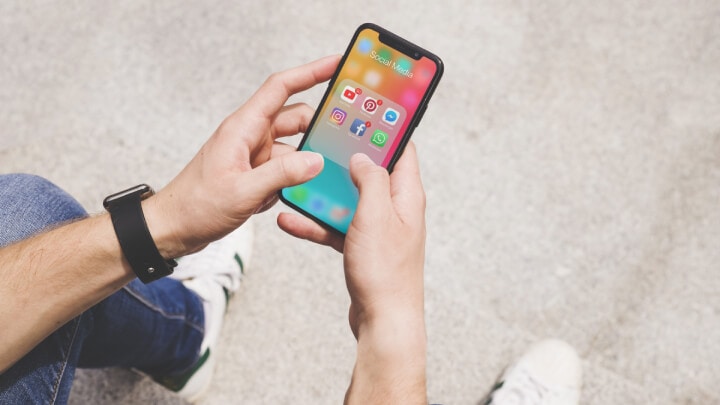 Pen down the final concept
Much like a big reveal, once your foundation of an idea, market analysis, and TG is done, it is only logical to pen down your exact final concept. This will include the key features of your app, along with your USP. It is important to have this final concept ready in order for you to start your app development process.
Finalize the app experience
Basis your market study, and your final concept, you will move onto designing/prototyping your actual app experience – a tangible solution to bring out your idea. This can be done via paper drawing, artwork, prototyping apps such as InVision, Balsamiq, etc. The idea is to be able to visualize what you are trying to give to your potential consumer.
Be clear with the goals of what the app is trying to achieve
At this stage, you must establish your goals. These goals may range from what the app is trying to solve, to where you'd want the app to be after 5 years. Having clear goals gives a clear vision and aids the app development process.
Business Planning

App Development Cost
Now onto a crucial aspect of any startup business plan- budgeting. At this stage, it is a good idea to sit with your developer and actually work out the ballpark mobile app development cost basis your idea, concept, platform, and app experience.
App Maintenance Cost
Once the cost of mobile app development is out of the way, it is also important to understand the cost of maintenance. This includes a smooth running of your app, cloud infrastructure cost, and cost for regular updates.
Operating cost
At this stage of budgeting, you must take into account your cost of operations. For this, you will work to understand your manpower requirement, your day to day expenses etc.
Marketing costs
With any app, one must define marketing solutions and strategies to ensure the success of an app. This stage will overlap with your marketing strategy step because a marketing budget can only be allotted post finalization of marketing strategy.
Marketing Strategy

User persona
The first step to a successful marketing strategy is to define a user persona. It is possible to have multiple user personas and thereby is best to define these as detailed as possible. These are defined on the basis of – Age, Geography, Gender, Income, Occupation, Marital Status etc. Along with this, you must also work on analyzing psychographic data such as- Hobbies, app usage, tech-savviness, favorite sites/apps etc.
Customer acquisition strategy
An inevitable part of any marketing strategy is to define how you plan to acquire and gain customers. Especially crucial for a new launch, it is a good habit to leverage data to fathom consumer behavior, thereby understanding available marketing opportunities. This ensures that your marketing attempts to reach your consumer exactly how you want.
What are your key metrics for success
At this stage, you must define your exact metrics (preferably in numerical) as to what you will define your marketing success. What outcomes are you looking for? What will be the exact indicators that will show your business idea is working?
The team

Importance of finding the right partner
Chances are you already have a partner and a potential team working with you. It is, however, very important to make sure you have the right mobile app development company. The right time and the right partner will really make or break your entire project aka your app. A good team, and a partner on the same page as you will determine your success or failure.
Why past experiences are important
When choosing the team and/or a partner, one must look at their past experiences. Past experiences, not just aid in bringing knowledge and work ethic but also help in determining the future of the app.
How the management team can influence angel investors
Chances are, you may be looking for funding and will reach out to potential investors in time. With large amounts of money being involved, investors take a very keen interest in the partners and in the teams before taking a final decision. They usually analyze the past experiences, the solidity of the idea, and team skills.
Funding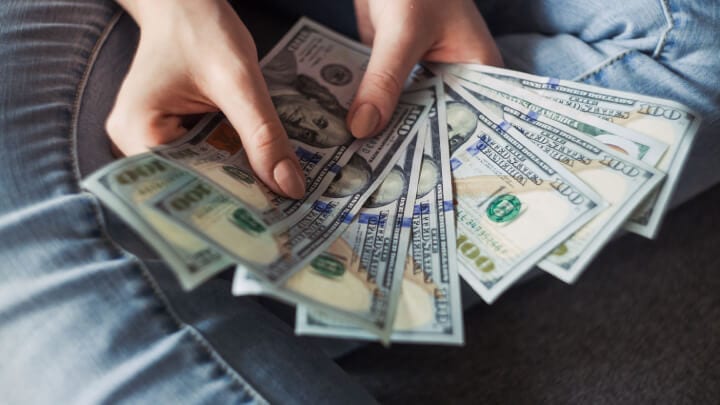 Business Model and Monetization Strategy
The key question to answer at this stage is how do you plan to make money from this app? You must analyze options like- In-App advertising, In-app purchases, Freemium, advertising based on incentives, and subscription models either monthly or yearly.
The choice of these options will differ basis the app you are planning to make. You may also choose to charge the users for a single download. This is where your market analysis and consumer behavior analysis come into major help.
Figure out your costs
Basis your budgeting, it is best advised to work on a projected cash flow statement that will give you a clear image of how much you can self-sustain and how much startup costs will your need in order to run smoothly and in order to grow.
Funding required
Finally, basis your market plan and above-mentioned steps, you will be able to come to a potential number that will clearly show you the funding you need for your app to work, to grow and to become a success. With this number, you enter the world of funding required.
We said it once, and we'll say it again, merely getting an idea is not enough for making your app success. Ensuring a well-drafted business plan is the only right way to go about mobile app development.
The most important aspect of working on this is to start when the app is at the conceptualization and planning stage itself. The app development will undergo many phases and evolve as the process goes on, and your business plan will make sure you have a clear structure to refer to.
Source: techaheadcorp